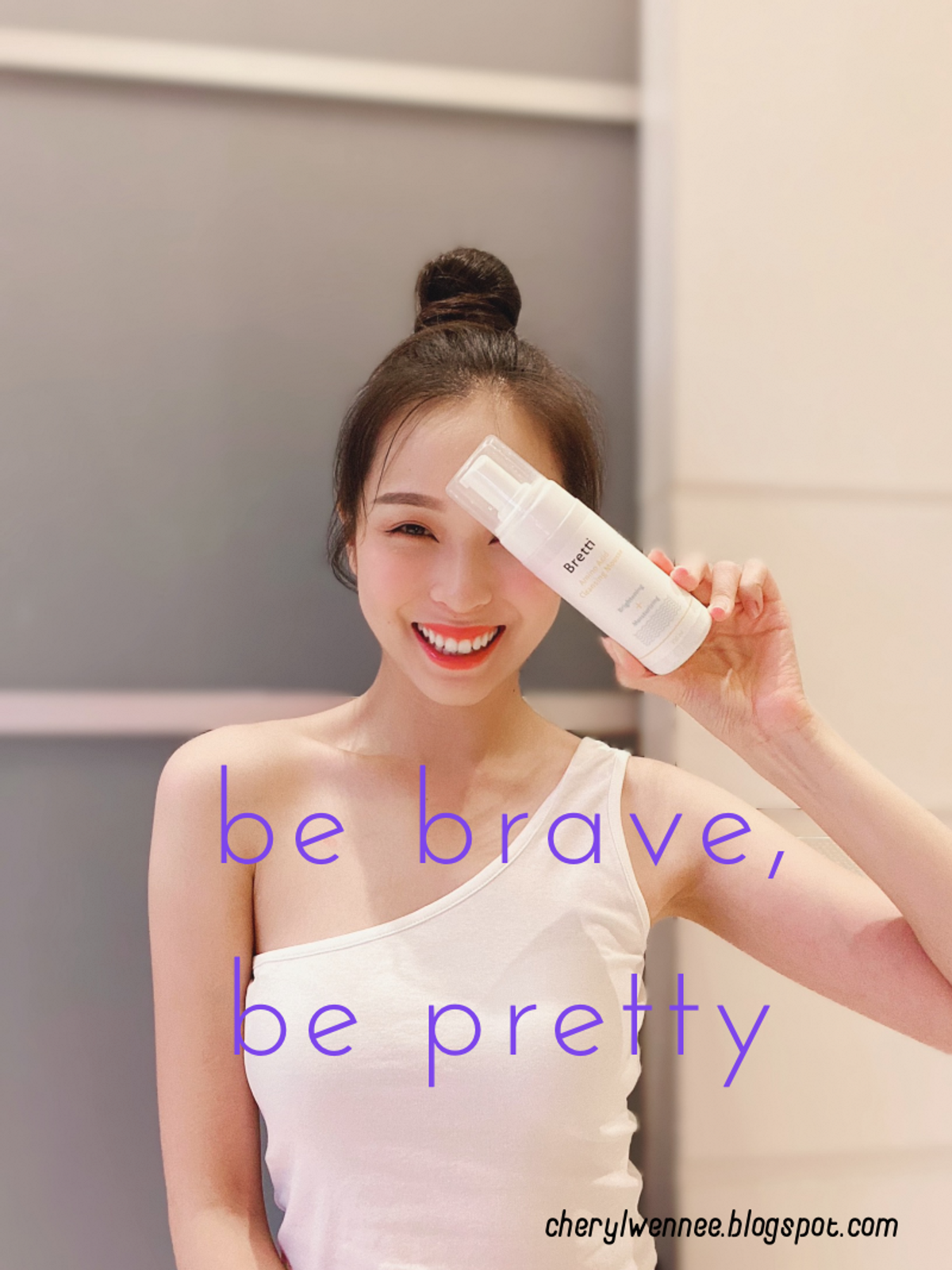 Good day beautiful! It has to come for another skincare review! I have been a skincare fanatic since the 1st day I started blogging and I kind of "have a break" because my skin has change over the years since I last had skin treatment under doctor's prescription, so I have to take a bit time to understand my skin further before going in for any review.

First step skincare which is cleansing is always important. Which is why having the right cleanser is crucial. Introducing to you, Bretti - Brightening & Moisturizing Amino Acid Cleansing Mousse (RM 59) 150ml.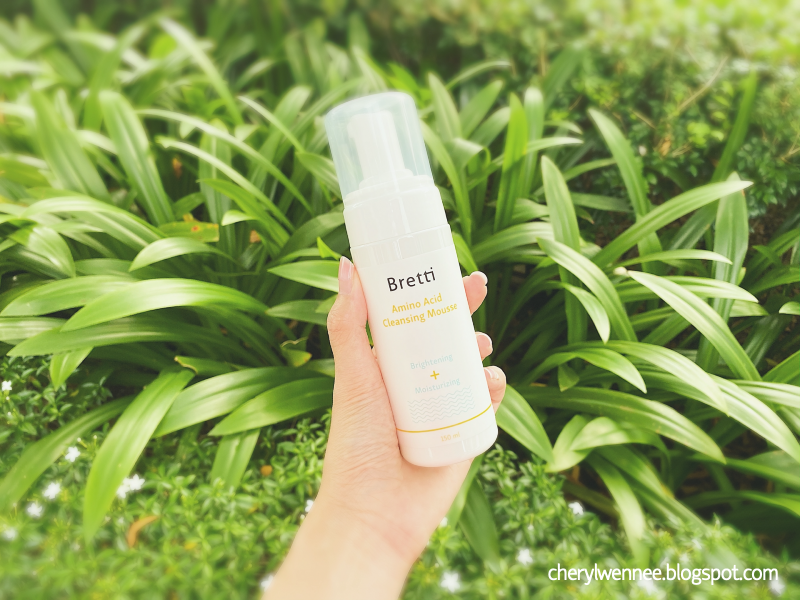 This is gentle cleansing mousse for facial cleansing is suitable for ALL SKIN TYPES, it claims that it helps in cleansing light make up removal, brightens and moisturize skins. Though it claims to remove light make up, I still prefer to use a make up remover to remove my make up first. However, this cleanser can remove sunblock.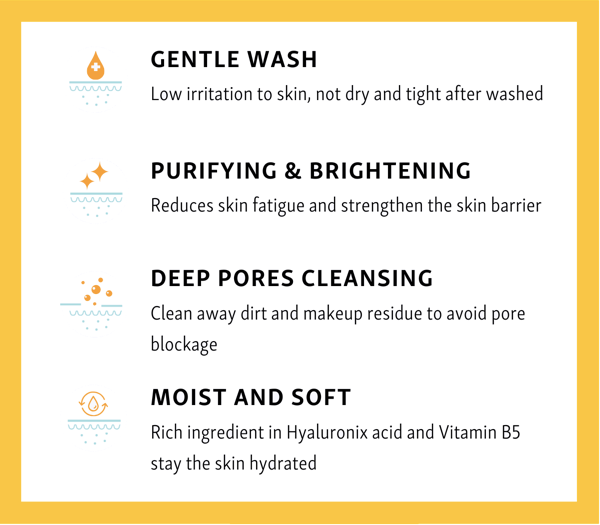 One of the main ingredients for this cleanser is ;
1. Amino Acid - Formulated into mild cleansing agents and maintains the weak acidic condition at a healthy skin surface. Helps skins to feel soft and smooth.
2. Hyaluronic Acid - Lock in hydration and achieve optimal hydration effects.
3. Vitamin B5 - Moisturize effect that leaves skin feeling soft and soothe irritated skin.
4. 7 Plants Extract Soothing Formula - Enhace skin barrier, soothes and relieves skin discomfort.
5. Tropaeolum Majus Flower Extract - From FRANCE. Rich in Arabinogalactan reduces skin fatigue and hypoxia stress, strengthen the skin barrier and main healthy skin condition.
I have quite complicated skin, that I must use right product for my skin. Even for everyone, our cleanser must not be too harsh cause our skin can be sensitive and we will face redness, itchiness, tightness and also tiny bumps (MY SITUATION).
What you need to know about Amino Acid is that it helps to maintain skin's hydration, texture, resilience, and an overall supple, healthy appearance.
Maintaining skin hydration product is always my go-to product as hydration for our skins as it helps to reduce oiliness on my skin, especially Malaysia's humid weather and also, it helps my make up for smooth application.
MY VERDICT
This cleanser is gentle as it claims, I have use other brand cleansing mousse however I can feel a slight tightness on my skin. But Bretti Cleansing Mousse I do not face this effects. I can say it is safe to use on my skin. My skin reacts really fast when it comes to product that is not suitable. I have been using it for several days and my skin is all good! After cleansing, my face feel smooth and not as if it has stripped all my oils away. *REMEMBER* squeaky clean face is not necessary good for your skin.
They always say always look for Amino Acid based cleanser, now you have it!
To buy this product :
Visit : https://lihi1.cc/dwd2G/cheryl
Quote my discount code < CHERYL12> to enjoy RM 12 off
xx, C
Source Cheryl