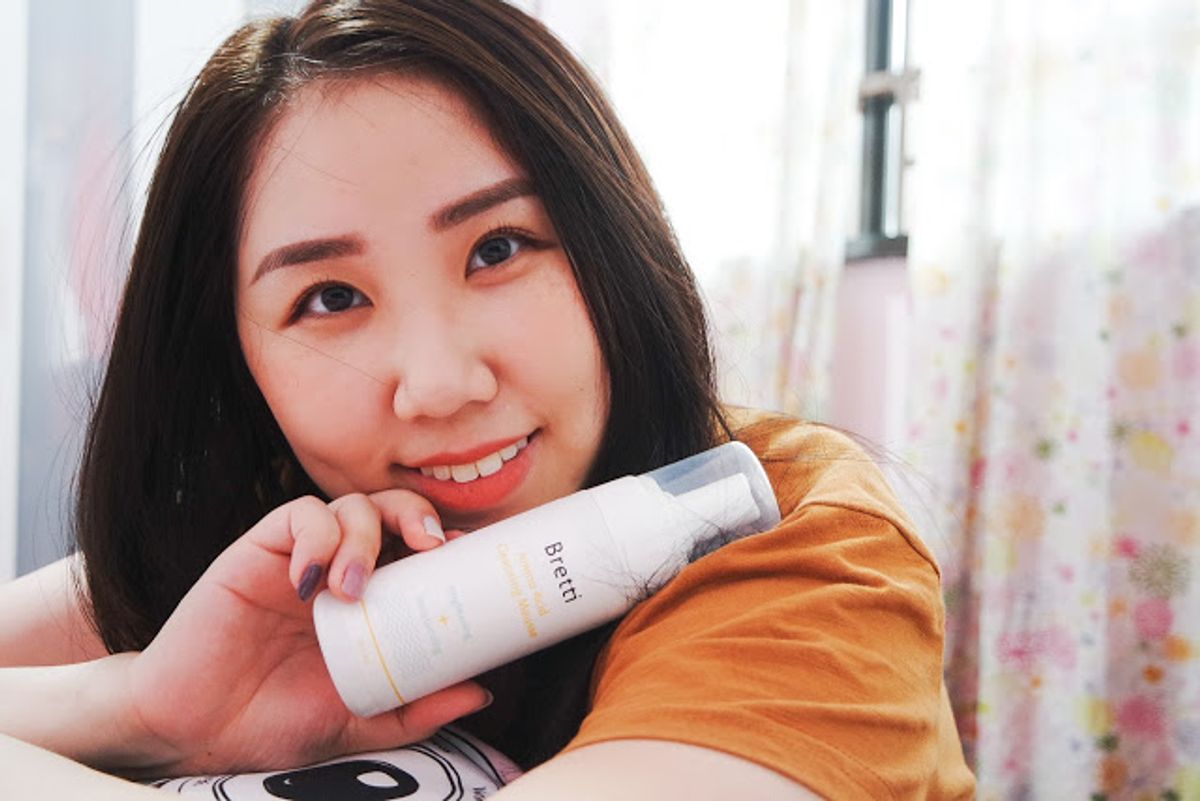 Hi everyone! I believed that the first thing that we will do after reached home from outdoor or before sleep is wash our face. Do you know how important of choosing a right cleanser for our skin?
I recently get to try out a new product from Bretti, which is called Brightening & Moisturizing Amino Acid Cleansing Mousse! If you've followed me on Instagram, you will saw my video of how I usually use Bretti Brightening & Moisturizing Amino Acid Cleansing Mousse for my skincare routine which is shown below.
I will be sharing more detailed about this cleansing mousse as some of you actually DM me about it. So let's continue to read!❤️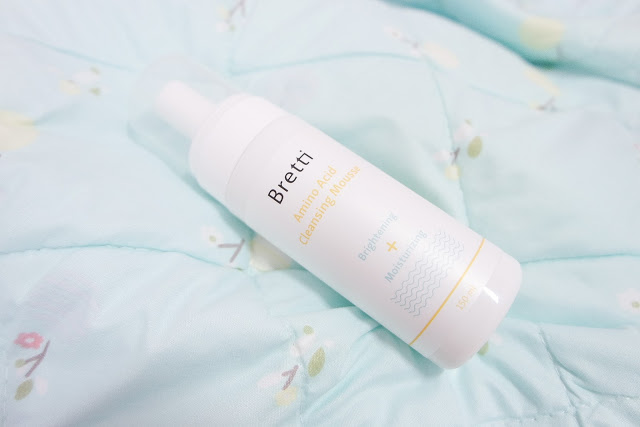 Bretti Brightening & Moisturizing Amino Acid Cleansing Mousse (150ml)
This was not the first mousse cleanser product that I owned. I actually got the similar one in Japan but I felt it was not suitable to my dry skin. I was excited to use Bretti cleansing mousse as it contains 7 plants extract soothing formula which helps in soothing and relieve skin condition, which indicated the product is suitable for all skin types, especially sensitive skin. Plus, it is not just only for normal cleansing but can also be used to remove light makeup and brighten the skin as well. The price itself is pretty affordable too!
What are the main ingredients in this product?
♡♡♡♡♡♡♡♡♡
Amino Acid
Keep the skin in a healthy weak-acidic condition
7 plants extract soothing formula
Enhance skin barriers, soothe and relieve skin discomfort
Tropaeolum majus flower extract
Reduce skin fatigue and stress & strengthen the skin barriers
Hyaluronic acid
Protect the skin & achieve optimal hydrating effect
Vitamin B5
Moisturise, soften and soothe irritated skin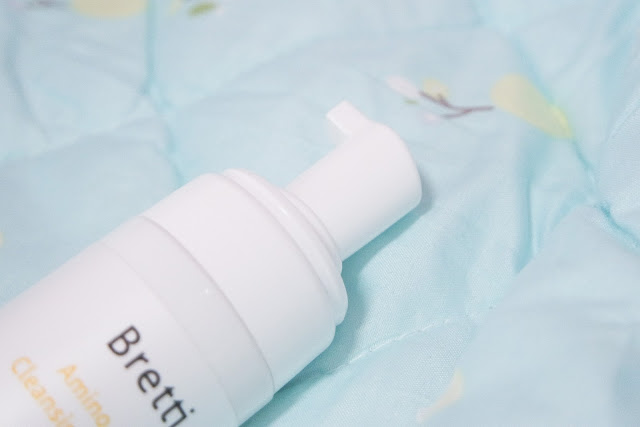 Unlike the usual cleanser, this cleansing mousse comes with a pump. I prefer the product with pump head so that you can control the amount of the product without over squeezing it.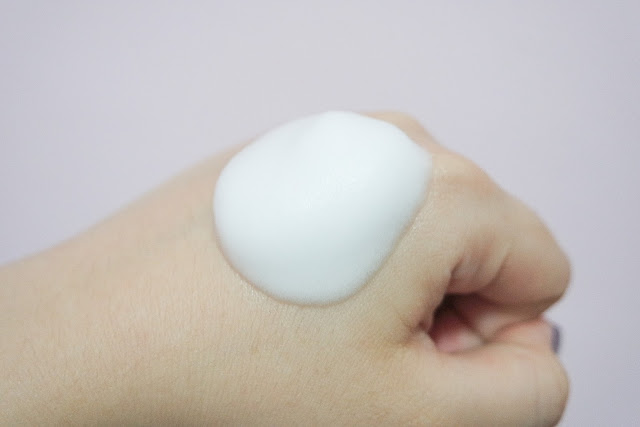 This product comes with auto-foaming function, you need not to mix with water and rubbing or purchase any cleanser forming tool anymore. I don't hate fragrance but it's better that the scent of the product not to be overpowering. I'm glad to find out that this product doesn't have strong scent, so definitely a yay.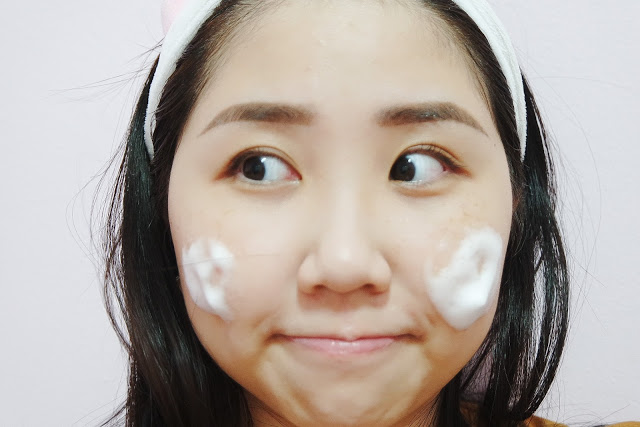 In my skincare routine, I will pump at least 2-3 times for each usage. Although I apply sunscreen everyday but I tend to lazy removing my sunscreen then only continue the cleansing steps. I find the steps was too complicated and my skin will become even dry if I do double cleansing. So, Bretti Brightening & Moisturizing Amino Acid Cleansing Mousse become my bff because it can remove my sunscreen and dirts on my face at the same time. For heavy makeup, especially if you apply waterproof mascara and lipstick, I will still suggest to use makeup remover & cleanser for double cleansing.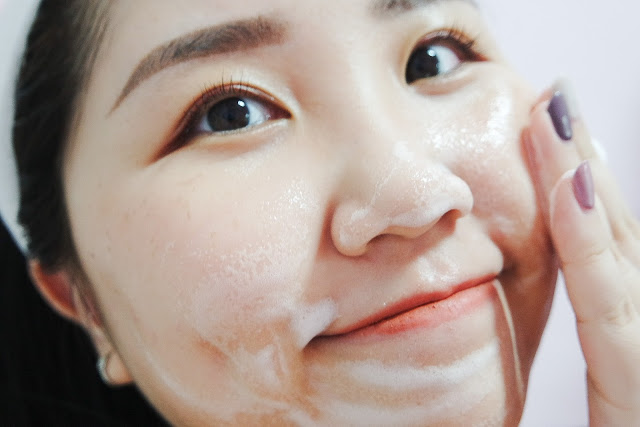 As I have dry skin, I will concerned more on the feel after use. Surprisingly, my skin doesn't experience any tingling or tight sensation, but more refreshing. I can also noticed my skin has become slightly brighter than before.
That's all about my review on Bretti Brightening & Moisturizing Amino Acid Cleansing Mousse. I highly recommended this cleansing mousse as it is really gentle to skin and did a great job in cleansing.
Here to buy > Bretti Brightening & Moisturizing Amino Acid Cleansing Mousse
Source Tiffany